THE CELEBRITY ENDORSEMENT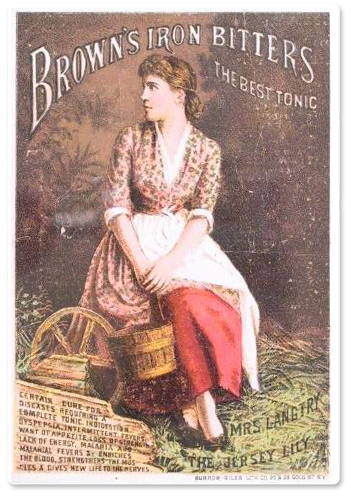 Catalogue information for this card
This trade card shows actress Lillie Langtry on stage. She took London society by storm, first as a society beauty and mistress to the future King Edward VII, and then, after falling on hard financial times, as an actress.
Brown's Iron Bitters, according to the back of this card, "is peculiarly adapted as a thorough tonic for females". Those who bought it could hope to have the energy to live such an exciting and glamorous life!
Lillie Langtry was one of the first celebrities to sell her image and name for use in advertisements. However, we don't know if she was paid for appearing on this particular trade card; in the late 1800s it was common for companies to use pictures of celebrated people in their advertising without payment, and sometimes even without their consent.