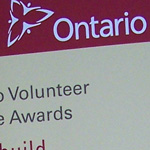 Ontario Volunteer Awards 2009
"Each year, more than 5.0 million volunteers make Ontario a better place to live. These individuals and organizations help build stronger and safer communities. And, they contribute to the cultural richness and diversity that have made Ontario a model for the world. " (Volunteerism - Citizenship in Action!, Ministry of Citizenship and Immigration)
Click here to view additional information regarding the 2009 Ontario Volunteer Service Awards

On June 30, 2009 three volunteers from the Museum of Health Care were honoured during the Kingston Ontario Volunteer Awards ceremony, by Honourable Michael Chan Minister of Citizenship and Immigration which recognized their 10 year volunteering contribution to the Museum.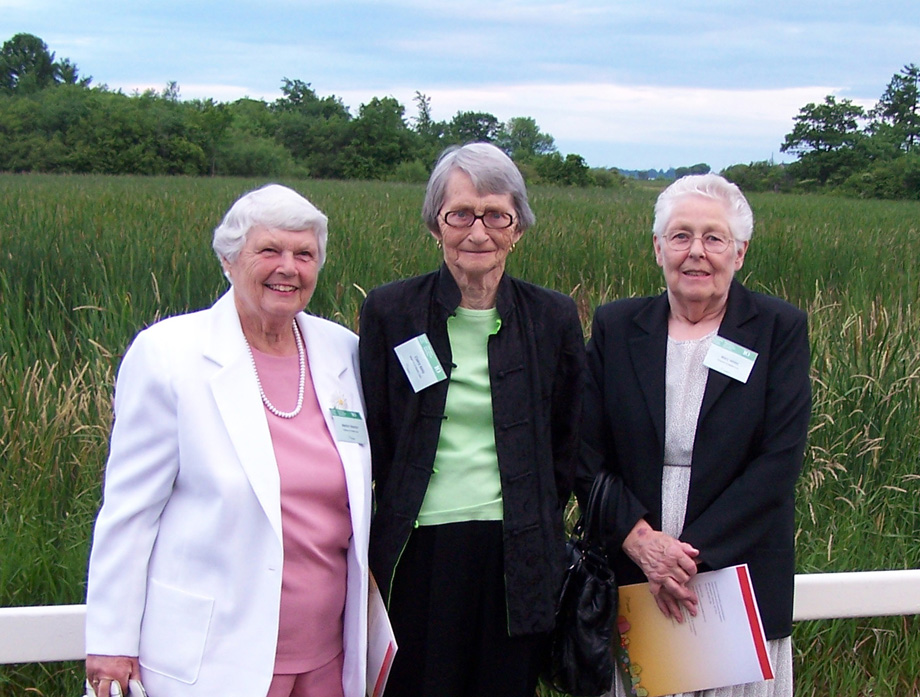 Starting at the left, Mrs. Marilyn Boston, Mrs. Claire Kelly and Mrs. Mary White
During this event over 192 Kingstonian's were awarded with their distinctions and in total over 2,214 volunteer hours were awarded.
Congratulations to our volunteers! You play an essential role at the Museum and your contributions are necessary for our outstanding success over the years.