Learn. Laugh. Discover.
Education Programs 2016-2017
The mysteries and wonders of science and health care, in the Museum or at your site. Curriculum-linked, hands-on learning opportunities for students of all ages!
The Museum of Health Care offers hands-on, curriculum-linked programs and tours for grades K-12 and university classes, adult and senior education programs, summer day camps, and other community groups. We offer over 20 programs, which are led by trained and enthusiastic guides committed to bringing Canada's healthcare story to life for you and your group.
Booking Procedures
By phone: 613-548-2419 (Between 9 a.m. and 5 p.m. Monday to Friday)
By e-mail: [email protected]
Online: Education Program Request Form
To schedule a program in the Museum, arrange an outreach visit, or receive more information about the programs we offer and how they can be customized to meet your needs, please contact us. Guided programs must by booked at least two weeks in advance, so please call early.
Fee & Payment Options
Programs in the Museum: $3 per student (no charge for group leaders)
Classroom visits for Healthy Living & Diabetes: By donation
Outreach visits to seniors groups: $3/participant (May-August only. Limited by location. Additional fees may apply. Please contact us for details.)
Self-guided Museum visits: By donation
Cash, cheque, and credit card payments can be accepted (no debit).
Education Programs 2016-2017 are supported by
The Anna and Edward C. Churchill Foundation, the Faculty of Health Sciences (Queen's University), the Michelle Skolnick Smart & Caring Fund, the Gordon F. Tompkins Funeral Home Children's Endowment Fund and the Smart & Caring Community Fund through the Community Foundation for Kingston & Area, and he Government of Ontario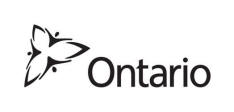 You can support the development of our many educational offerings by becoming a Museum Member.
---