SPANISH FLU: Avoiding the swine flu pandemic.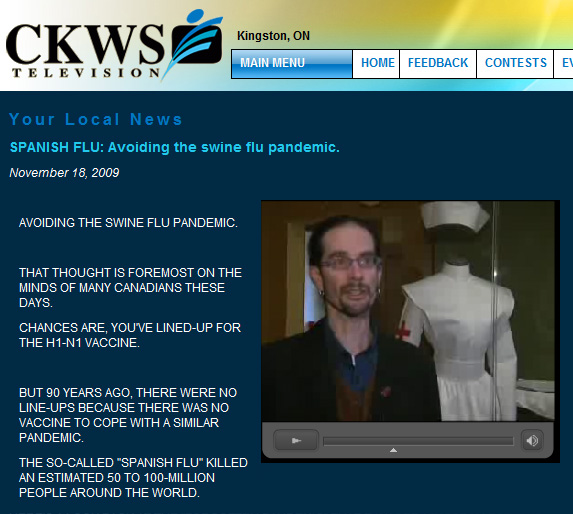 A historical overview of the Spanish Flu and how it relates to our recent challenges with H1N1 was one of the highlighted stories on the CKWS NEWSwatch @ 6 pm on November 18, 2009. Paul Robertson, our curator represents our Museum and gave some insight to the Spanish Flu by referencing to our collection.

Click here to view the video and full story.