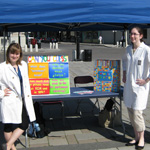 First Capital Day 2009
"Each June 15, Kingston celebrates its unique role in history as the 'First Capital' of United Canada with interactive fun for school kids and the general public alike. Teachers are invited plan a class trip on June 15 to allow their kids to participate in the free First Capital Day festivities ... architectural scavenger hunt or a tour at local Museums ... " (City of Kingston Ontario, First Capital Day Schedule of Events, June 15,2009)
Click here to find out more from the City of Kingston website)
Museum Tour Guide/Marketer (Summer 2009), Victoria Harrison, wrote:

"I had never been in Kingston for First Capital Day before so I had no idea what to expect when Catherine Toews, Cathy Neilson and I gathered in the Market Square early Monday morning ...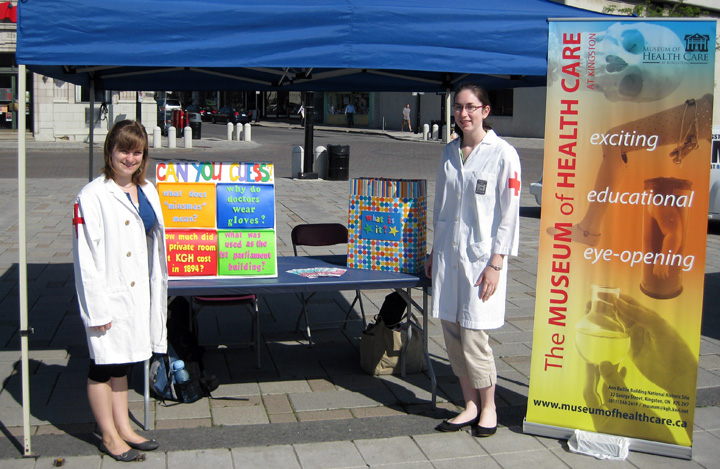 Our day was full of answering and explaining all about the Museum. ...

My favorite part of the day however was hearing the guesses of the children when they were trying to identify artifacts we had brought along. ...

Our booth was enjoyed by many people of all ages, just as our museum is. So I considered the day to not only be fun, but a great success."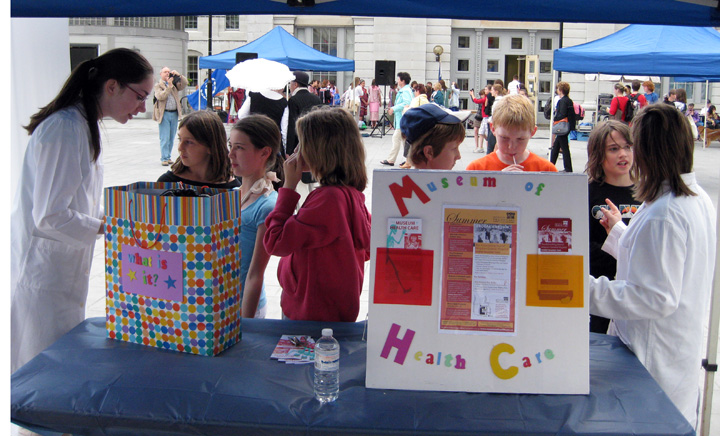 To read more about Victoria Harrison's First Capital Day activities, view her article in the upcoming BAILLIEwick newsletter being released in July 2009.