An Amusing Afternoon of Cocktails, Cures, and Consumption!
Saturday, February 19, 2011 from 2:00 to 6:00 p.m.
Here are some photos and highlights from our 2011 Nostrums & Nibbles Gala. To be the first to know about upcoming Museum of Health Care events, please click here and sign up for our BAILLIEbytes e-newsletter.
| | |
| --- | --- |
| | On Saturday, February 19th, 2011, the Museum of Health Care at Kingston held a lighthearted gala that restored the STRENGTH AND VIGOR of all guests in attendence. Patent medicine-inspired cocktails BROUGHT THE BLOOM OF HEALTH TO THEIR CHEEKS AND DELIGHT TO THEIR HEARTS. Activities, prizes, live music, historic hors d'oeuvres, and turn-of-the-century reenactors were GUARANTEED TO LIFT SPIRITS. We thank all guests for supporting the Museum, while immersing themselves in a veritable curative bath of medical history. Proceeds benefitted the educational and public programs of the Museum of Health Care. This event offered INSTANT AND TOTAL RELIEF! |
Click here to view/download the poster for this event.
Watch CKWS interviews with Sophie Malek and Catherine Toews about this event.
Media release 2010: Nostrums and Nibbles Gala
Click here to listen to a radio advertisement for this event. (Thanks to CFRC for the ad!)
Click here to see SNAP Kingston's photos from the event.
We would like to thank:
Ian Fraser and Janine Schweitzer
Susan Creasy Financial Inc.
Event Sponsors and Suppliers:
Cathie Hamilton, Artist ♦ Jessup Food & Heritage Limited ♦ Peter's Place Restaurant ♦ James Reid Furniture ♦ Minotaur Games & Gifts ♦ Creative Framing ♦ Curry Original ♦ Hotel Belvedere ♦ Camera Kingston ♦ Progress Fitness & Aquatic Centre ♦ The Ultimate Hair Salon ♦ Wine Kitz ♦ COGECO ♦ Tango ♦ Dox Restaurant (Holiday Inn) ♦ Four Point Sheraton/Ambassador Conference Resort ♦ Rivendell Golf Course ♦ Drama Department, Queen's University ♦ LSP Designs ♦ 4th Line Theatre ♦ Low & Behold ♦ Olden Green ♦ AquaTerra Restaubistro by Clark ♦ In Bloom ♦ Pita Pit Restaurant ♦ Send in the Clowns ♦ Tir Nan Og Irish Pub ♦ The Toucan ♦ The Ruffled Feather Fine Food ♦ Wireless Express ♦ CAA Travel ♦ Sheila Cornett ♦ Kingston Symphony Association ♦ Amey's Greenwood Taxi ♦ Steam Whistle Brewing ♦ Edgar Tumak & Marc Green ♦ Canta Arya ♦ Diana Esthetic Centre ♦ Halstead & Co. Hair Studio ♦ Woodenheads Restaurant ♦ Sima Sushi ♦ Grizzly Grill ♦ YMCA ♦ Marc F. Raymond Opticians ♦ Marilyn Boston ♦ Black Prince Winery ♦ Loblaws Princess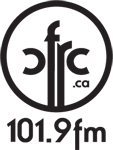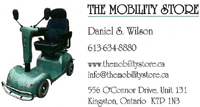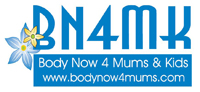 And last but not least, thanks to all of our amazing volunteers, whose talents and good humour were appreciated by all.