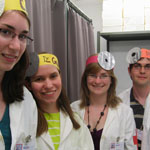 Local Museum Round Robin
Last Friday, we the Summer Students, had the opportunity to participate in a Round Robin with other local museums. Six Museums participated in the event and four had the opportunity to showcase their museums, including the Museum of Health Care. We got the chance to visit the Marine Museum of the Great Lakes, the Pump House Steam Museum and the Agnes Etherington Art Centre. Each location had 45 minutes to demonstrate their museum's programs and show the individual contributions of their summer staff.
When it was our turn, in addition to giving a brief gallery tour we let them experience the projects we've been working on first hand. This included donning lab coats, a craft showcasing our day-camp activities, a walk-through of our off-site galleries in the Kingston General Hospital Hall of Honour and a tour of our basement storage facilities.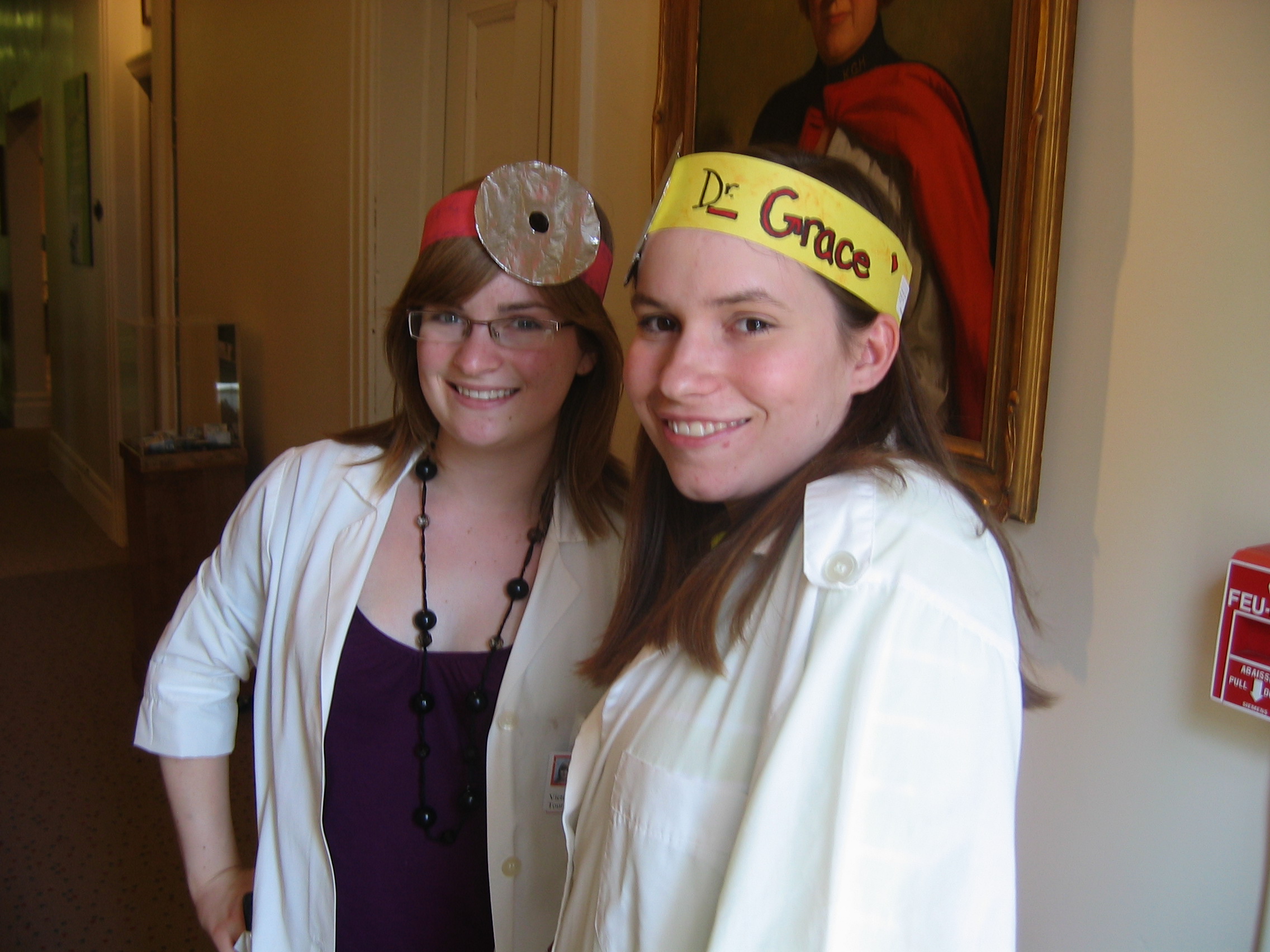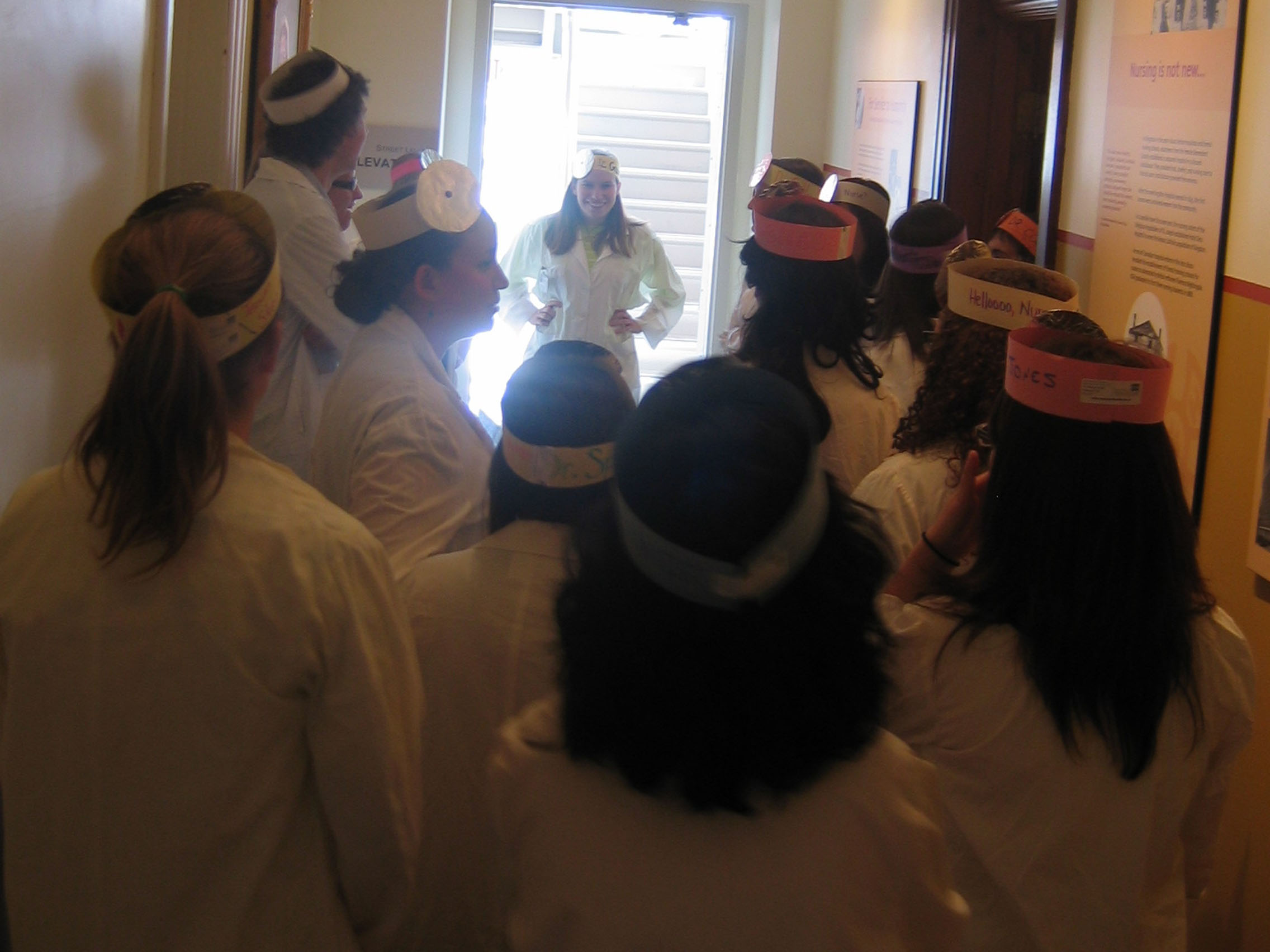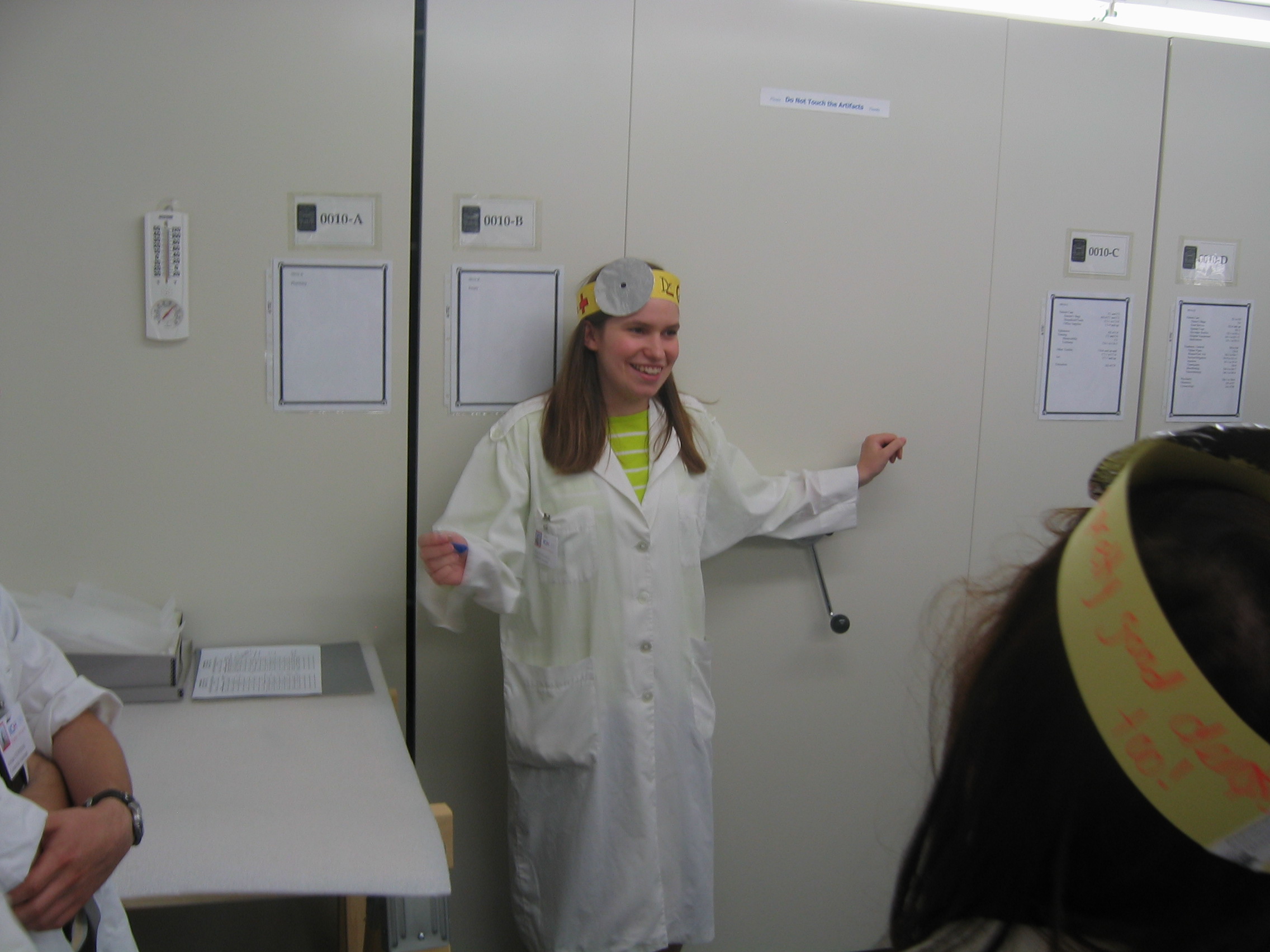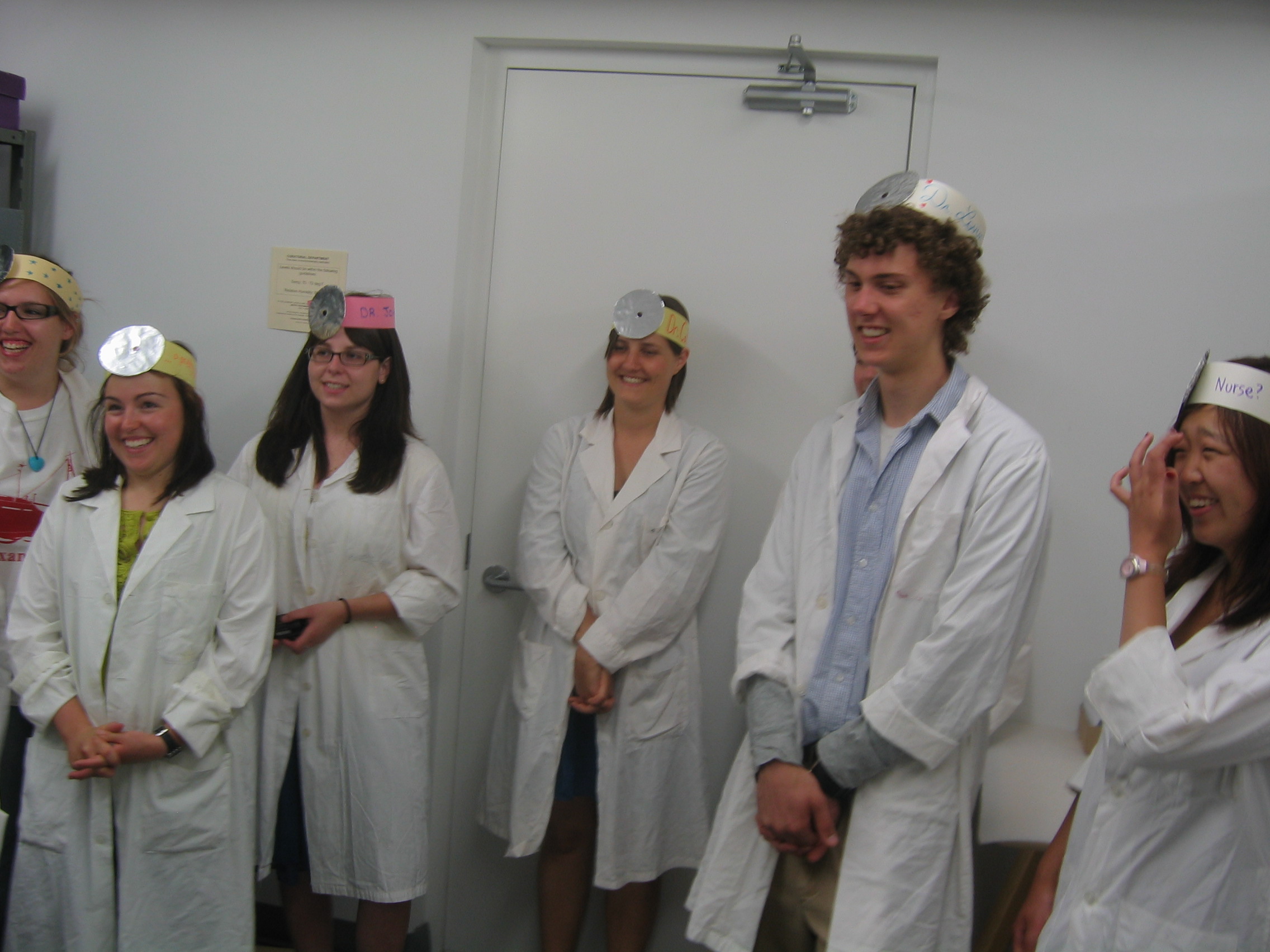 The Round Robin event was beneficial to all who participated because it allowed us to connect with other museums and allowed them to connect with the Museum of Health Care.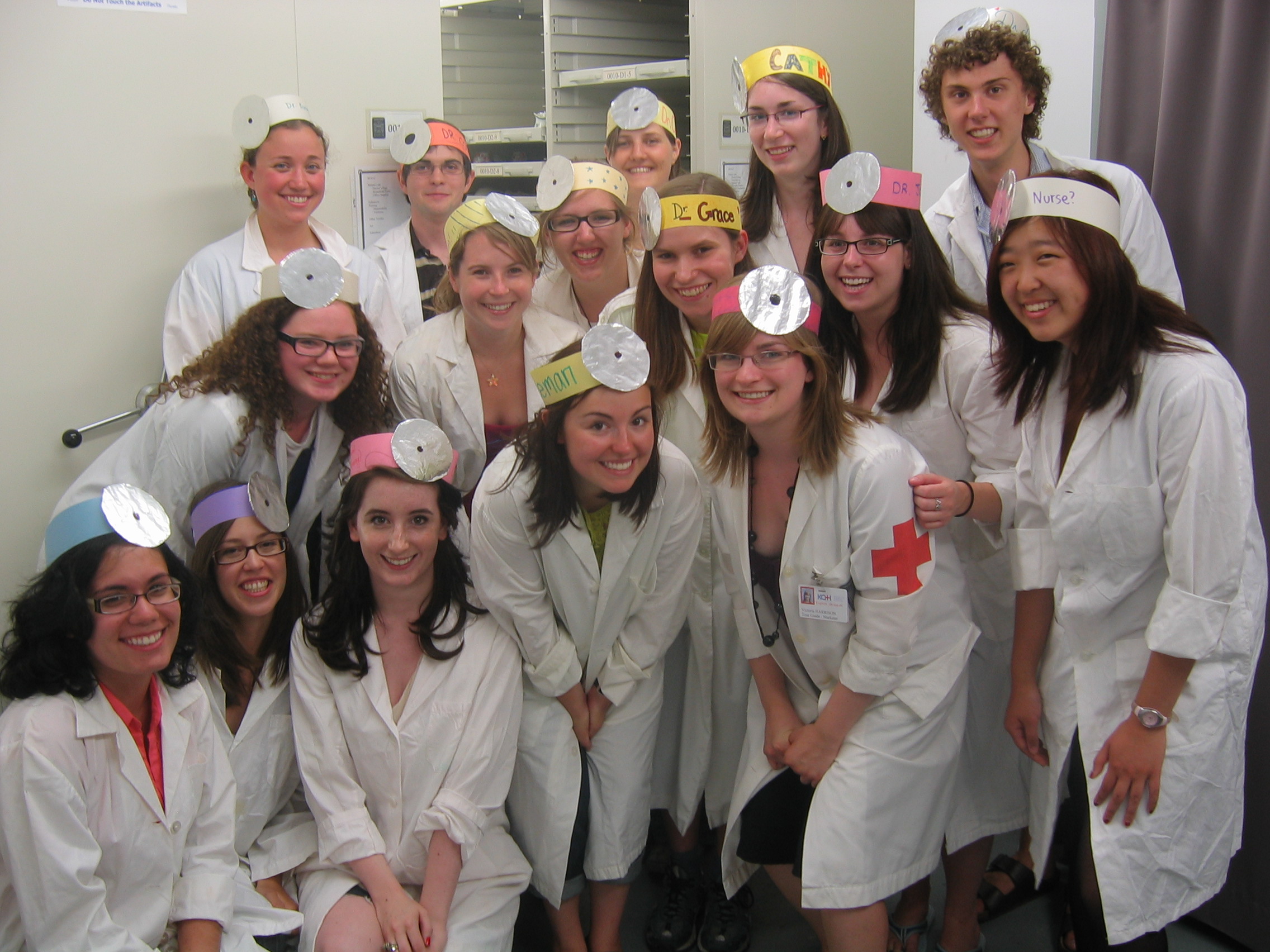 We thoroughly enjoyed the day and would especially like to thank Catherine Toews for her work in organizing this event.