Where to Find out More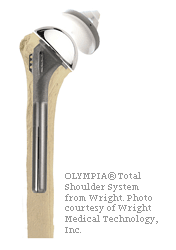 Living With Joint Problems
A large website with lots of information about arthritis, living with the condition, and slowing deterioration, as well as information about replacements and a forum for exchanging ideas and asking questions.
This section of the Foundation's web site offers information about a wide range of joint and bone problems and their treatment options. There are also links to other resources.
This site contains useful information for people suffering from various orthopaedic conditions, including sections on joint replacements and on treatment options that can postpone the need for a replacement.
Getting a Replacement
A guide created for people in the Toronto area who are planning to have a joint replacement, but with lots of information useful for those who live in other areas. Very user-friendly and easy to read. Has forums where you can talk with other people who are getting or have had replacements.
This US site offers a rich menu of topics related to getting a joint replacement, including causes of joint deterioration, types of replacements, preparing for surgery, and post-surgery care.
This site is the property of DePuy Orthopaedics, a manufacturer of joint replacements, and is designed for US patients. However, it offers a wide range of information useful to all about replacements, surgery, and post-surgical care, although it also promotes the company's products.
Research
This organization gathers statistical data about joint replacements in Canada and publishes reports on trends and effectiveness of clinical procedures. There are similar organizations in many other countries.
Biomechanics
This link takes you material used in an engineering class at the University of Michigan. It's rather technical, but gives an overview of the stresses and strains that affect joint replacements, and the study that goes into creating replacements that hold up well.
This site, hosted by the University of Vienna, offers a history of the study of human motion, from the ancient Greeks to the modern day. The later sections include information about gait analysis studies, which were important to the development of well-designed hip and knee replacements.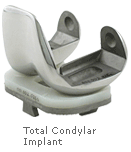 The History of Joint Replacements
A light and lively look by the BBC at the work of Sir John Charnley and the team which developed the first successful total hip replacements. This page also contains links to images from an exhibit created at the Royal College of Surgeons to mark the 50th anniversary of total hip replacement.
An entertaining interview with Jean Judet, one of the pioneers of joint replacement. This site also contains an exhibit of some of Judet's inventions.
Despite its formidable title, the first chapter of Nicolaas Daniel Lombard Burger's thesis gives a very readable overview of the development of hip replacements.
This article by Pablo F. Gomez, MD and Jose A. Morcuende, MD, PhD, published in The Iowa Orthopaedic Journal, describes the development of the first successful total hip replacement, and the subsequent marketing and sales of replacement hips.